Outer Envy takes great pride in providing our customers with the most exciting product on the outboard market today. Additionally, we take customer service seriously! Your satisfaction is our highest priority. Take a moment to browse through outboard motor cover reviews from our incredible customers.

We would like to take this opportunity to thank the OuterEnvy team for their excellent partnership with us, in regard to their exciting new outboard engine covers. We are happy to display the OuterEnvy engine covers at our dealerships, to not only help protect engine cowlings but give a unique flare to our great line of boats and motors.
Thank you for providing a great product we can offer our customers.
Sincerely, Travis Fraley,
National Parts Manager, MarineMax, Inc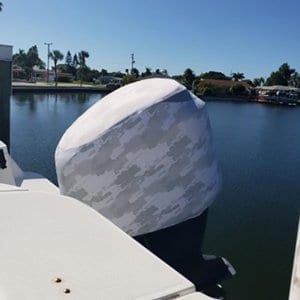 GREY DIGITAL CAMO OUTBOARD MOTOR COVER REVIEWS
Very high quality! Stylish and breathable.
The grey camo design is very modern and stylish. A perfect fit on my outboard motor. These coves breathe and allow my engine to run strong and powerful as usual. Highly recommended!
M.S., Tampa Bay, FL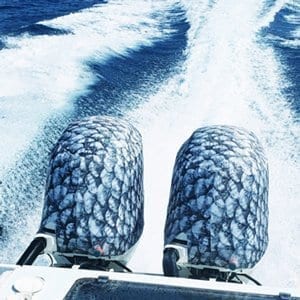 GREY FISH SCALES OUTBOARD MOTOR COVER REVIEWS
My new Outer Envy outboard covers look so good! Love the fish scale pattern.
S. Anderson, Sarasota, FL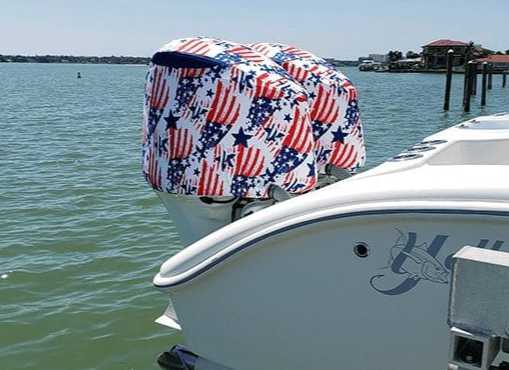 AMERICAN FLAG OUTBOARD MOTOR COVER REVIEWS
Perfect for July 4th – and year round!
I purchased my Outer Envy colors for a 4th of July party – but honestly – I use them year round. Thanks and keep up the great work!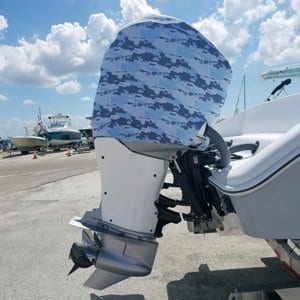 BLUE DIGITAL CAMO OUTBOARD MOTOR COVER REVIEWS
Very happy with my purchase.
Let me just start out by saying – there is nothing like these covers!! They are designed to fit tightly around your motor while providing optimal airflow so you can run your motor without worry.  The design looks amazing and you can absolutely tell these are US made. The fabric is quality and well-stitched. Super easy to install. I'll be back for more soon.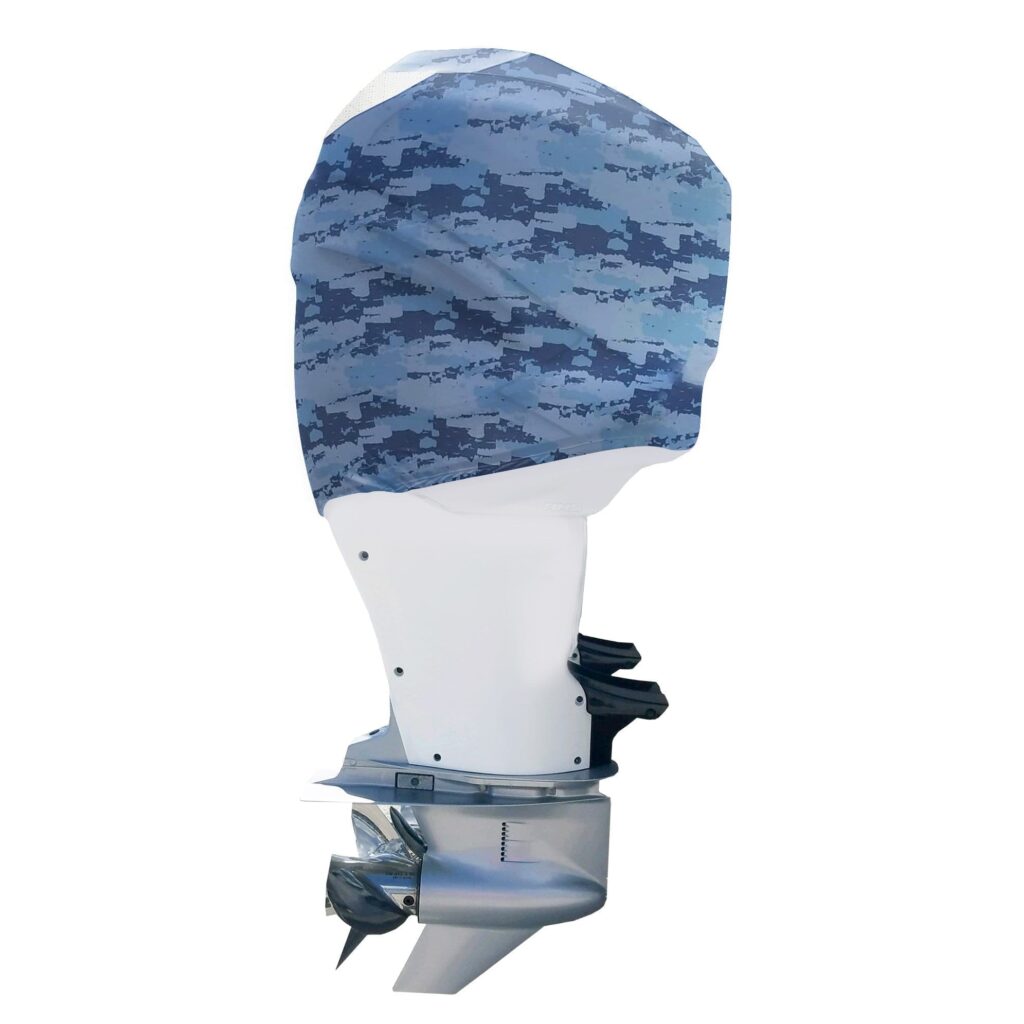 BLUE DIGITAL CAMO OUTBOARD MOTOR COVER REVIEWS
Love cruising the bay in these! 
B.M., Madeira Beach, FL