1. Be sure your engine cowling is clean.
2. Make sure the draw strap is fully extended with the clasps, at their sewn ends.
3. Slide the cover over your cowling. Once it has been pulled down most of the way, connect the clasp around the engines wiring harness / control cable raceway. The front center seam, of the Outer Envy cover, should be in the center of the engine cowling. Now begin to draw down on the strap. The cover may seem too small but that is part of the custom design.
4. On engines with cut outs for exhaust ports (Verado, Yamaha V8) make sure the holes align and wrap around the plastic edge of the ports. On Verado L6 only, make sure the bottom of the cover grabs into the gap below the bottom of the exhaust port and bottom cowl base plate.
5. Continue to fit / adjust the cover until the seam lines are placed evenly and the mesh vents(s) are aligned with the engine cowling vents. The cover should curl under the front of the cowling base plate just a little bit. Once it is in place give a final tug on the strap and tuck excess strap, under the Outer Envy cover. Do not over tighten, as this will cause premature stretch in the cover.
6. A properly installed cover will look custom fit, with just a few minor wrinkles. Be sure to check that the cover is placed properly, the air intake vents are lined up with the mesh openings in the Outer Envy cover and that the strap has not come loose, before each use.
7. If you wish to maintain the rich vibrant colors of your cover, do not leave on for extended periods in the sun. Also, the use of UV protectant sprays, may extend color vibrance as well.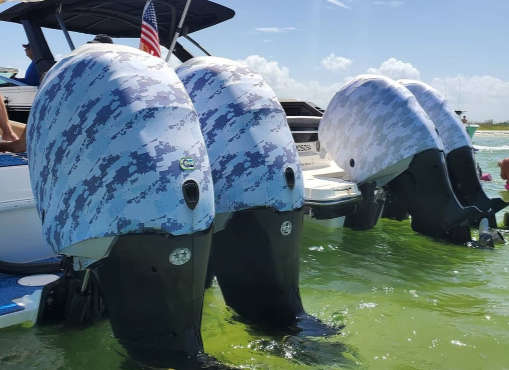 Find out what our customers have to say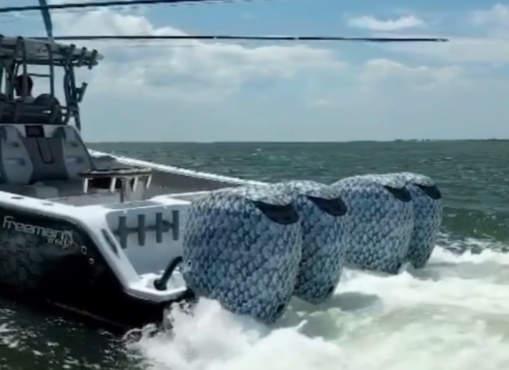 All your questions answered…